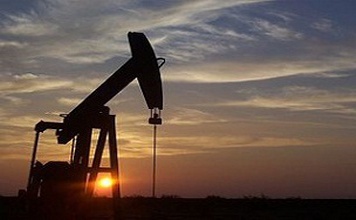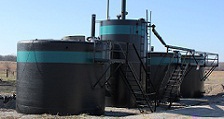 Copyright 2018 Colt Energy, Inc. | All Rights Reserved.

We are currently seeking a new member for our technical team based in Kansas City. The ideal candidate will have an education background in Petroleum Engineering or Geology and three to seven years of work experience. Prior experience in the energy business is preferred but not required. The position will involve working closely with our senior Petroleum Engineer and Geologists to learn the skills required to fulfill the responsibilities listed below.
Salary commensurate with background and experience.

Job Responsibilities:

- Analyze lease economics and operating performance across the company. This includes assessing well performance, reviewing operating metrics, and tracking the results and rates of return on various field investments including drilling, workovers, chemical treatments, and new well components.
- Basic reservoir modeling to review expected versus actual hydrocarbon recovery rates.
- Assisting with the modeling and analysis of properties being considered for acquisition or divestiture.
- Assisting with well-site geology functions including capturing and analyzing drilling samples, taking and describing core samples, and preparing post-drilling reports.
- Assisting with the development and maintenance of geologic studies in Petra.
- Maintaining and updating lease maps.
- Preparation and filing of various regulatory reports related to lease operations and drilling.
- Travel: The position requires frequent visits to leases within 1-3 hours drive from the Kansas City area. Occasional overnight stays may be required.


Qualifications/Requirements:

- B.S. in Petroleum Engineering or Geology
- 3-7 years of work experience, preferably in an energy-related field
- Strong analytical and problem-solving capabilities
- Strong command of Microsoft Office suite, Excel in particular
- Effective communicator with all levels of company personnel
- Effective interpersonal skills with demonstrated ability to work well with others in a team environment
- Ability to work independently within a given framework
- Knowledge of Petra a plus

Colt Energy, Inc. will take the necessary action to ensure that all applicants are treated without regard to their race, color, religion, sex, age, disability, national origin, sexual orientation, genetic information, veteran status, or other protected status under applicable employment law.


To apply, please e-mail your resume to info@coltenergy.com



Engineering/Geology Analyst